Mother of eight killed by boyfriend in front of kids
Mother of 8 shot dead.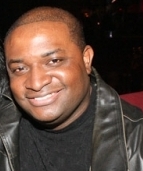 Blog King, Mass Appeal
CORDOVA, Tenn. — Byron Pipkin was thrown in the slammer after he murdered his girlfriend, 28-year-old Marquicha Thomas, then dragged her corpse into the garage and drove off. The homicide transpired last week at their residence in Cordova, Tennessee. Marquicha was a mother of eight. Family and friends came together Sunday afternoon to pay their respects. "They don't know, when they take a loved one, they don't know how much it really hurt to lose my only daughter," said Marcus Brisco, Marquicha's father. The Sheriff's Office said Bryon shot Marquicha multiple times then fled to the Economy Inn motel with a 6-year-old girl he took hostage. A tip led to his arrest. Marcus said he envisioned his daughter's kismet a long time ago. There were red flags everywhere. "I had told her, I said if a man is beating on you, pulling guns on you, sooner or later he gone kill you and I'm gone have to bury you, and it went just like I said," Marcus explained. "Please get out. If he's fighting you, pulling guns on you, get out the relationship, cause sooner or later, like I told my daughter, he is going to kill you."
Ladies, hope you're listening.
Bryon, 33, is charged with first-degree murder and other charges.
Rumor has it Marquicha tried to break up with his crazy ass.
Should Byron get life without parole?
Is it time for women to stop dating Pookie & Ray Ray?
Watch the sad report.
Share your thoughts.