Trigger-happy teenager livestreamed 4 murders
Black teen murders four.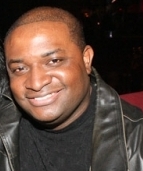 Blog King, Mass Appeal
MEMPHIS — Ezekiel Kelly was thrown in the slammer after he went on a killing spree while livestreaming the murders of four innocent people on Facebook. Three others were injured. The massacre transpired Wednesday night in Memphis, Tennessee. Ezekiel, 19, was arrested and charged with first-degree murder. Sadly, running afoul of the law is nothin' new to the felonious teenager. In 2020, a 17-year-old Ezekiel faced two counts of attempted murder, one count of reckless endangerment and one count of possession of a firearm. He was sentenced to 3 years but the criminal justice system inexplicably let him go early. Had Ezekiel served his full sentence, he'd still be locked up and none of these murders would've happened. Social media reaction was vicious. One viewer wrote, "It's time for the State of Tennessee to bring the death penalty out of hiatus. When it is 100% Absolutely, Positively, KNOWN, NO REASONABLE DOUBT, that animals like Ezekiel Kelly have committed heinous murders, they deserve the death penalty, even if the method of the death penalty malfunctions and causes the killer(s) to suffer a painful death. It's called justice." Another added, "The judge that let him go free should be held as an accessory to murder."
Eyewitnesses said Ezekiel targeted white people.
If true, should he be charged with a hate crime?
Watch disturbing footage of the shooting.
Share your thoughts.