Tia & Cory calling it quits
Tia and Cory are toast.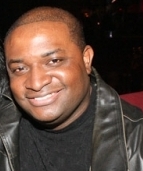 Blog King, Mass Appeal
LOS ANGELES — You can stick a fork in Tia Mowry's marriage because it's done. The "Sister, Sister" actress and actor Cory Hardrict are calling it quits after 14 years of holy matrimony. Tia filed dissolution indentures Monday in Los Angeles citing irreconcilable differences. There's a prenuptial agreement in place so nobody's gettin' half. They do, however, have kids. So expect Cory, 42, to pay child support. Tia, 44, announced the heartbreaking news Tuesday on social media. "I wanted to share that Cory and I have decided to go our separate ways," she wrote on Instagram. "I have always been honest with my fans, and today is no different. These decisions are never easy, and not without sadness. We will maintain a friendship as we co-parent our beautiful children. I am grateful for all the happy times we had together and want to thank my friends, family and fans for your love and support as we start this new chapter moving forward in our lives."
What's interesting is Cory didn't cheat on Tia nor did he beat her ass. She's simply ready for a new phallus. When Tia served Cory divorce papers, he was completely blindsided. "Cory wasn't abusive, cheating, or anything like that," said a close source. "Maybe they grew apart or something – but is that a reason to end a marriage?" No it's not. But, according to the National Center for Health Statistics, 80 percent of divorces are initiated by women. So we shouldn't be surprised.
Social media reaction was hilarious.
One fan wrote, "Wow! These men ain't ishhhh."
Another added, "Tia can cook, she'll find a new boo in no time!"
Do you agree?
Share your thoughts.