Jilted ex murders nursing student then kills himself
Nursing student fatally shot.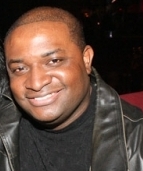 Blog King, Mass Appeal
HOUSTON — The adventures of Pookie & Ray Ray continue. The city of Houston, Texas is in mourning after 22-year-old Deaundre Minger murdered his ex-girlfriend, 23-year-old Tamara Sawyer, before blowin' his own brains out. The murder-suicide transpired October 9th around 3 p.m. in the 4100 block of Rain Willow Court. According to police reports, Deaundre showed up at Tamara's residence unannounced because he wanted to talk. Then Tamara inexplicably allowed him inside despite the fact her current boyfriend was already there. Ain't that a bitch? If I'm the current boyfriend, I would've shut that sh*t down and/or smoked his ass. I don't share coochie with nobody. Nevertheless, Tamara took Deaundre into her bedroom and shut the door. Ten minutes later, family members heard three gunshots. That's when they barged in and found Tamara fatally shot. Realizing he f*cked up, Deaundre made it crystal clear if he couldn't have her no one will.
"After several failed attempts to get the ex-boyfriend to drop his weapon, family members went to retrieve a phone to call 911 and then heard another gunshot," the Harris County Sheriff's Office said in a press release.
"They return and found the ex-boyfriend deceased with a self-inflicted gunshot wound."
Social media reaction was fierce. One reader wrote, "No way I'm letting my ex in my house while my boyfriend is there." Another chimed in with, "Date a thug, die by a thug." A third person added, "That's why you leave their UNANNOUNCED asses outside." Tamara, an aspiring nurse, was a student at Houston Community College. Deaundre, a thug, had no goals and ambitions.
They broke up a month ago but dated off and on since high school.
Sad story.
Watch disturbing coverage.
Share your thoughts.