Kanye West confessed he sacrificed his own mother

Kanye sacrificed his mom.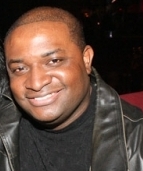 Blog King, Mass Appeal
LOS ANGELES — Grammy winner Kanye West, 45, raised eyebrows the other day when he told paparazzi his mom was deep-sixed as an Illuminati sacrifice to aggrandize his rap music métier. Ain't that a bitch? Welp, at least he had the cojones to admit it. When asked what he immolated to become the crème de la crème of hip-hop, Kanye replied: "My mom." Donda West passed away November 10, 2007, from a coronary artery disease after undergoing cosmetic surgery. She was 58. Kanye also said he ain't afraid of the Illuminati because they don't control him. "They can't control me," the bipolar rapper told a paparazzo. "They can control Shaq. They can control Charles Barkley. They can control LeBron James. They can control Jay-Z and Beyoncé. But they can't control me." Social media reaction was sympathetic.
One fan wrote, "They want the world 🌍 to believe that Kanye is crazy. Naw, he's not crazy at all. He's definitely telling the truth about what we already knew been going on in Hollywood for a long, long, time guys. Here's the confirmation.🙏🙏🙏🙏🙏" Another added, "I think he's ready to die and leave this life. He's practically telling the 'Powers That Be' to come and kill him so he doesn't have to commit suicide. He sounds like a Martyr poking at the 'Machine' that will take him out… and it sounds like that's what he wants."
Do you believe Kanye?
Or, is he cuckoo for Cocoa Puffs?
Watch Kanye drop the bombshell.
Share your thoughts.