Incensed black womanist loathes being single mom

Black chick hates motherhood.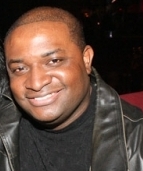 Blog King, Mass Appeal
ATLANTA — A viral TikTok video shows an exasperated black chick saying she loathes being a single mother. She despises Western culture too. It's her assertion Pookie & Ray Ray are terrible fathers and popsies are rarely succored when it comes to raising kids. The disgruntled redbone is also relegated to working remotely from home because daycare centers are full, have long waiting lists, and are very expensive. "I absolutely hate motherhood and what we, as a society, have created motherhood to be," she ranted. "I f*cking hate motherhood. I hate everything about it. Will I ever repeat this sh*t? F*ck no!" She also called her daughter "clingy" and said when people visit, they're only interested in seeing the kid — they don't give two f*cks about her. "Nobody cares about mothers," she vented. "People don't really like you, but they like your kid. It's just super weird."
The self-proclaimed womanist has clearly reached her breaking point. You can tell she's sick of being strong and independent. Telling you dawg, we need to start encouraging Americans to date — not cohabitate. After all, shackin' up usually leads to procreation. So marry before you carry. It's not rocket science. Or, at the very least, use birth control and contraceptives.
That said… if you know a single mother who's struggling, lend a hand.
Remember, it takes a village to raise a child.
Watch babygirl blow a gasket.
Share your thoughts.