Chiefs legend Travis Kelce debuts Saturday Night Live
Travis Kelce made SNL debut.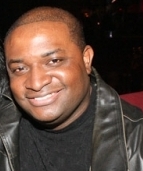 Blog King, Mass Appeal
NEW YORK — Kansas City Chiefs tight end Travis Kelce made his "Saturday Night Live" debut this weekend and the 33-year-old impending Hall of Famer represented the American Heartland quite well. During his opening monologue, a debonair Kelce delivered his best Patrick Mahomes impersonation before poking fun at his New Heights podcast partner and big brother — Philadelphia Eagles center Jason Kelce — for losing Super Bowl LVII. If you recall, KC beat Philly 38-35 thanks to a timely defensive holding penalty on Eagles defensive back James Bradberry. Travis asked Jason, who was sedentary in the audience, if he agreed with the call. But the pissed-off lineman offered no response. Instead, Jason cut his eyes in disgust. Travis also confabulated gettin' jettisoned from school for puffin' marijuana. "Just goes to show you, if you're bad at school and smoke weed, you can win the Super Bowl twice," Travis cracked. His proud parents, Ed and Donna, were in attendance.
Can't lie, the sketches weren't particularly great.
After all, Travis portrayed a borderline pedophile in one and a swirling paramour in another.
Not to mention the other skits featured an array of woke propaganda such as gay pride, interracial relationships and all things blasphemous. That being said, a member of the Super Bowl champs served as honorary host and, as far as I'm concerned, that's all that matters. The Chiefs are on top of the NFL and they're favored in Vegas to repeat as world beaters next year.
Watch Travis set it off on SNL
Share your thoughts.