Blac Chyna really Christian?
Blac Chyna born again.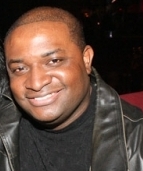 Blog King, Mass Appeal
LOS ANGELES — From Demons to Christ. If you recall, Blac Chyna (né Angela Renée White) shunned the devil last year by getting baptized on her 33rd birthday — the same age Jesus died. Fast forward a year later, and she's upped the ante. Chyna not only canceled her OnlyFans account, she had some of her plastic surgery reversed and she removed that Satanic Baphomet tattoo from her hip in light of her newfound faith in Jesus. The 34-year-old mother of two is now a full-fledged Christian. Yep, no more face fillers and no mo' implants. Chyna even looks cleaner, more wholesome, like a black June Cleaver. The "Rob & Chyna" alum also disseminated an Easter photo that shows her posing in front of a gigantic cross while donning a white and pink Lena Berisha gown. The pic contains the caption: "And he said to them, 'Do not be alarmed. You seek Jesus of Nazareth, who was crucified. He has risen; He is not here. See the place where they laid Him. Mark 16:6."
Social media reaction exuded skepticism. One commenter wrote, "I love that you're trying to rebuild your love/bond with God. But it's starting to seem VERY extra and for CLOUT." Another chimed in with, "Praising God doesn't require announcements and showing it off. Praise in silence as well, and Blessings will announce themselves! Stay Blessed…" A third person added, "From slavery to another form of slavery. She should have gone to African Spirituality. Christianity is another prison for black people."
Khloé Kardashian said Chyna is faking the funk.
Do you share a homogeneous sentiment?
Should skeptics give the benefit of the doubt?
Watch Chyna get her Baphomet tattoo removed.
Share your thoughts.