Janelle Monáe's new video 'Lipstick Lover' hella lesbo

Janelle Monáe gets freaky.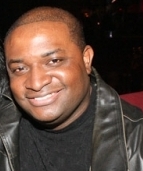 Blog King, Mass Appeal
HOLLYWOOD — It's probably safe to assume Janelle Monáe has completely given up on men. That's because in her new reggae-flavored music video "Lipstick Lover," the 37-year-old Kansas City native serenaded a woman's derrière before posing topless on a mattress satiated with vibrators and dildos. As a matter of fact, Janelle (ex-girlfriend of actress Tessa Thompson) is encircled by voluptuous asses the entire video. The queer oasis even shows her puffin' a cigar while adjacent to a vixen's rump shaker. It's every man's… um, and lesbian's dream. "I like lipstick on my neck," the lyrics go. Speaking of topless, you can definitely tell Janelle got her boobs done. They're humongous. Looks like two coconuts embedded across her embonpoint. She got her sitzfleisch enhanced too. Janelle's mom descried the video and shared a bootylicious opinion with her baby girl via FaceTime.
my mama's reaction after watching lipstick lover. 🤣 pic.twitter.com/ahktmJfxFX

— Janelle Monáe👽🚆🤖🚀🪐 (@JanelleMonae) May 15, 2023
"Oh… that's cool! Only thing, though, are you gon' be able to show that new booty all the time on, uh… YouTube?" Mama Monáe said, referring to her daughter's BBL. "Yeah, they said we could," Janelle replied. "Well, it would be nice if you had a man's butt up there," Mama Monáe joked. "It's just that we know y'all versatile — it could be a man or a woman."
Eye candy optics aside, Mama Monáe is forecasting multi-platinum success. "It's a nice song. If people don't get hysterical about the booty so bad, if they just listen to the lyrics and the song, you gon' go triple," she said. "I'm gonna go triple what?" Janelle replied, to which Mama Monáe elucidated: "Triple on it. Triple, uh…. triple golden."
"I love you, mama," Janelle responded with a laugh.
Last week, Janelle flashed her chichis at a party celebrating her song's release.
The new album is called "The Age of Pleasure."
Watch clips of "Lipstick Lover." 
Share your thoughts.