Grizzlies guard Ja Morant ridiculed for false flaggin'

Morant labeled a fraud.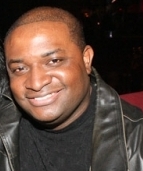 Blog King, Mass Appeal
MEMPHIS — When making a rap video goes terribly wrong. Ja Morant, star point guard for the Memphis Grizzlies, was suspended… again… after he flashed a gun on social media. The video surfaced Saturday night, prompting team officials to ban the 23-year-old baller from all team activities. Instagram Live footage shows Morant brandishing a 9mm semi-automatic while driving and spewing lyrics to a rap song. Sadly, this ain't the first time he's been jettisoned for firearm possession. If you recall, Morant was suspended 8 games in March for pulling out a gat in a Denver strip club. NBA commissioner Adam Silver called his deportment "irresponsible, reckless and potentially very dangerous" then forced him to undergo counseling. But Morant may have bigger fish to fry this time. That's because another video surfaced that shows him throwin' up gang signs during a basketball game, much to the chagrin of Rollin' 60s Neighborhood Crips member Bricc Baby.
If you recall, prior to the start of the season, Morant signed a lucrative 5-year contract extension worth $194 million. Bricc called him a rich boy impersonating a gangster. In other words, Morant is false flaggin.' "He ain't f*cking with the Gangland like that. You throwin' them ends up. That's gone cost you," Bricc vented during a chinwag with Cam Capone News.
"Whatcha wanna do? Pay the Crips for the rest of your life? N*gga, you ain't even from this sh*t. Start being real with yourself. You're a basketball player. Set up a meeting for me and Ja Morant since he wanna be a Crip. I bet he don't never show up. You ain't got no felonies. You ain't grow up f*cking sh*t up. Do you really wanna be a part of this with $200 million?"
TNT basketball analyst Charles Barkley echoed a homogeneous sentiment.
"When you're making [two] hundred million dollars to play sports, your life changes," he said.
"There's certain rules and regulations you have to live by, plain and simple. You're not a thug. You're not a criminal. You're not a crook. You're a guy making two hundred million dollars to dribble a stupid basketball. You hit the lottery."
ESPN's JJ Redick had an interesting take on the incident. When Chris "Mad Dog" Russo recommended a 40-game suspension for Morant, Redick said that's way too punitive because Morant didn't break any laws. "I'm not condoning the behavior. I'm not saying there should be no punishment. There should be consequences. You are the face of the league. You are representing the NBA. You are a role model to young kids. All of that. I don't think [getting suspended for] half the season is the right answer," Redick said.
"Why are we trying to lay down the hammer on a 23-year-old who didn't break a law!? Explain that to me!"
Barkley called Redick a "freaking idiot" for defending Morant.
Do you share a homogeneous sentiment?
Watch Bricc, Barkley and Redick give their 2 cents.
Share your thoughts.