Bill Gates admitted COVID vaccines are not effective
Bill Gates trashes COVID vaccine.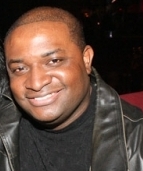 Blog King, Mass Appeal
SYDNEY — Microsoft founder Bill Gates, 67, raised eyebrows the other day when he said COVID vaccines don't work. The computer geek-turned-philanthropist, who's made billions off the mRNA panacea, yapped his beak during a coronavirus conference at the Lowy Institute in Sydney, Australia. Through his foundation, Bill invested more than $2 billion in COVID vaccines in 2019. Sounds like money wasted. "The current vaccines are not infection blocking," Bill admitted. "They're not broad so when new variants come up you lose protection and they have very short duration particularly in the people who matter which are old people." Social media reaction was skeptical. One reader wrote, "For a college dropout he does a really good job pretending to sound like a virologist." Another chimed in with, "It's a badge of honor to be called a conspiracy theorist nowadays.😀" A third person added, "The question we should be asking is 'What did Gates know in 2019 that he invested heavily in COVID vaccines?'"
Bill also said the aforementioned vaccination problems are "fixable" while promoting COVID inhale blockers.
Is Bill full of sh*t?
Is it time to put Pfizer and Moderna under a microscope?
Watch Bill pretend to be a virologist.
Share your thoughts.