Filipina claps back at black women over Passport Bros
Spicy Filipina claps back.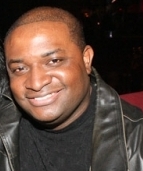 Blog King, Mass Appeal
MANILA — Dammit Passport Bros! Look what you've done. Now we have a catfight on our hands. A viral video shows a testy Filipina clapping back at a querulous black chick who lambasted the Passport Bros for traveling overseas to copulate with women from third world countries. The black chick said, "For you bozos who are going overseas to sleep with women from third world countries because they don't know no better, they only know you're American. They don't know you're broke." Ouch, that hurt. Ms. Filipina, however, took offense to the black chick's demeaning choice of words. "I wanna know where these girls are getting their information from," she retorted. "We have been called poor, uneducated, can barely speak English, and now she's saying girls from third world countries don't know any better? Where are you getting all this?"
"I've seen a lot of black girls talking B.S. about us, discriminating against girls from poor countries," the Filipina continued. "And you know what's funny? These are the people who cry over racism and discrimination in the United States of f*cking America."
The fed-up Filipina then drew a juxtaposition between her God-given mane and the artificial coiffures African American women are known to wear. "If you want to be a self-righteous person, fix your wig first. It looks nasty. See this? Not a wig," she cracked while tugging at her hair. "Smooth, silky, straight. Natural hair for Filipina. I'm not an angel. You insult my kind, I'm going to clap back."
In a separate video, a black woman accused the Passport Bros of looking for slaves — not partners.
"The truth of the matter is you don't want a wife," she said.
"You want a slave and then you call it a marriage. That's not marriage. It's modern day slavery and I think that it's sick."
Watch the catfight.
Share your thoughts.