Maui residents flipped off Biden and cussed him out
Biden gets unruly welcome.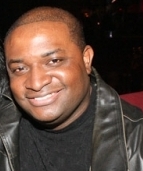 Blog King, Mass Appeal
MAUI — Now he shows up. President Joe Biden and First Lady Jill Biden flew into Hawaii via Air Force One on Monday (albeit 2 weeks late) and they were greeted by Maui residents who are pissed about their response (or lack thereof) to the wildfires that ravaged the island and claimed the lives of more than 100 people with roughly 1,000 more still missing. Protesters chanted "F*ck You!" while giving 'em the middle finger as their motorcade drove by. A disgruntled homeowner put a sign out in his front yard that reads: "Traitor Joe Must Go!" Secret Service agents, needless to say, had their hands full. If you recall, President Biden — while on vacation — said, "No comment," and remained mute after the fires erupted on August 8th. Then, he had the audacity to crack jokes at the press conference in Lahaina — the town hit hardest by the inferno.
Social media reaction was venomous. One commenter wrote, "He is not physically or mentally competent. PERIOD." Another chimed in with, "Don't cry too much for Maui. Those morons are flipping him off but they voted for him!!!" A third person added, "He makes me sick and whoever is responsible for those fires deserve a special place in hell. Sending kids home from school to die alone, turning off the water, blocking off the only exit to safety. It all seems so intentional."
Biden's buddy, Oprah Winfrey, purchased 870 acres of land prior to the wildfires.
Now there's speculation of a land grab.
Watch Maui residents give Biden a piece of their mind.
Share your thoughts.
🚨 Maui residents gave Joe Biden a warm welcome to Hawaii today.

"Here he comes after 13 days."

"F*CK YOU"

— Benny Johnson (@bennyjohnson) August 22, 2023