Black chick hates big d*ck, preference is 4 to 6 inches
Black chick wants little d*ck.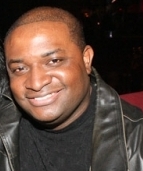 Blog King, Mass Appeal
ATLANTA — No King Ding-a-Ling? A viral video shows TikToker Isa Bucciarati claiming she eschews fellas with foot-long phalluses because they're extremely abusive to her vulva. Instead, it's her assertion men shouldn't be shamed for having diminutive d*cks. Isa said 4 to 6 inches will suffice. "Let's be transparent here. For all y'all people that be trying to make fun of people's size and this, that and a third, I always tell y'all: 'It ain't about the size. It's what a person is willing to do for you,'" Isa explained while using a tape measure for visual aid. "Because a mothaf*cka that's past 6 inches will sit up here and brag. But I'm gonna say this again: 'What woman wants a broomstick?' I'm just sayin.' How is that comfortable? How is that pleasible, pleasurable? How is that bringing a sensation of happiness and joy? Six inches is enough. Hell, even 4 [inches] is decent."
"Mothaf*ckas that are past 6 inches, they think they just got it like that," Isa continued. "They think a broomstick is just 'POW, POW, POW, POW! Just ramming that mothaf*ckin' broomstick… and be sittin' up there killing a bitch. Ain't sh*t about that pleasurable, fun, exciting. Four to six inches is fine." Social media reaction was hilarious. One commenter wrote, "Well, I guess it's time to go to white women 'cause I know they'll love it. They're tired of 4 inches." Another chimed in with, "I got 2 inches of thunder. Take it or leave it."
A third viewer added, "These days, women want Animal D.😂"
Do you agree with Isa?
Are small penises satisfactory?
Watch Isa keep it 💯.
Share your thoughts.