Black chick instantly regret shaming the Passport Bros

Black chick slams Passport Bros.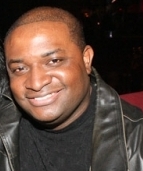 Blog King, Mass Appeal
LOS ANGELES — A viral TikTok video shows an exasperated black chick shaming the Passport Bros for traveling overseas to find soulmates. It's her assertion too many American men lack the social skills necessary to attract modern women. But babygirl would later regret her decision to excoriate fellas who are dating outside their nationality. "When you say that you're a Passport Bro, you are publicly admitting that you do not have the personality, social skills, or confidence to get a lady in your country," she vented. Shortly after disseminating the clip, the loquacious damsel shared another video that shows her out on a birthday date with an Asian n*gga. Ain't that a bitch? Social media reaction was priceless. One commenter wrote, "Leave modern women in their own misery." Another chimed in with, "As a 'reverse passport bro' (Filipino man living in the United States) that's dated a diverse group of females (Black/White Americans, Mexicans, Filipinas/Asians, etc.), the difference is drastic. Americans tend to have more attitude, while Latinas and Asians tend to be more sweet, caring, and loyal like real women."
A third viewer added, "Western women have been corrupted by modern feminism. Meanwhile, my husband comes home to a clean house, peace, food on the table and his balls emptied on the regular. I get loyalty, security and a man who would do anything for me. He's the King of the house and I'm his unicorn. Western women will die on their lonely hill with only cats to mourn them and TikTok videos of sad expositions of them crying about why they aren't getting men."
Are western relationships doomed?
Should every hopeless romantic purchase a passport?
Watch the crazy video.
Share your thoughts.