A baby's eye color changed following COVID treatment
Baby suffers weird side effect.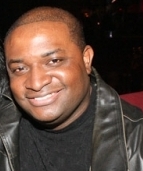 Blog King, Mass Appeal
BANGKOK — Medical professionals and pharmaceutical companies are under fire after a baby boy's brown eyes temporarily turned bright blue after receiving 82 milligrams of a popular COVID-19 treatment. The 6-month-old infant from Thailand was diagnosed with the infectious disease after suffering from flu-like symptoms (i.e., fever, cough, and runny nose). The bairn was prescribed Favipiravir, an antiviral medication approved for children by the Ministry of Public Health. It's commonly used for influenza and Ebola. But Bangkok doctors basically said 'f*ck it' and gave it a try. Shockingly, roughly 18 hours after medication started, the mother noticed that her baby's beautiful brown eyes had turned blue — causing all hell to break loose. The pediatrician told her to cease treatment immediately and less than a week later, the child's corneas returned to their natural brown color. Turns out, the drug released a fluorescent chemical that accumulated in the boy's eyeballs.
Sadly, corneas ain't the only thang affected.
Favipiravir has also triggered fluorescence in hair and nails, and you can even see 'em glow underneath ultraviolet radiation — like zombies.
Isn't that cool?
Social media reaction was unforgiving. One commenter wrote, "I can't believe ANYONE would give this to a baby. In a sane world, the doctors would be held liable." Another chimed in with, "Safe and effective. It's called government experimentation." A third person added, "Here come the mutations." Favipiravir received approval in Japan, Russia, Ukraine, Uzbekistan, Moldova, Kazakhstan, and Italy.
The Food and Drug Administration (FDA) has yet to give the green light in America.
Keep in mind, you can't sue pharmaceutical companies over COVID treatment side effects.
We're basically sodomized with no Vaseline.
Watch disturbing footage.
Share your thoughts.