Wyandotte Bulldogs stage protest of gunfire incident
Students protest shootout.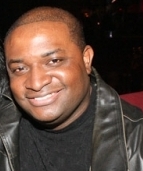 Blog King, Mass Appeal
KANSAS CITY — Enough is enough. Students at Wyandotte High School in Kansas City, Kansas walked out of class on Monday in protest of a gunfire incident that took place during Friday's football game against F. L. Schlagle High School. Two gunmen, who were not already at the game, converged at the stadium gate around 9:30 p.m. and opened fire at a school district police officer. The cop fired back and a shootout ensued. Spectators were freaked out. "I heard gunshots, and I got scared," freshman Tom Sogoreo recounted. "I heard random gunshots, and I was screaming my head off." Fortunately, nobody got hurt. But students are sick and tired of violence transpiring on campus. "Gun violence is real. And it's not a minor issue that we can fix, it's a major issue that's going to take a whole community to fix it," said junior Brelynn Brown. "I now have PTSD from it. Obviously, when I hear sounds that imitate a gunshot, it really affects me. Certain sirens start to trigger me, and it starts to work my anxiety."
Brelynn's mom, Christina Agado, echoed a homogeneous sentiment. "You can't stop the world from having bad events take place — that's going to happen," she bemoaned. "But what we can control is what we do when these events happen." Christina implored school administrators to ramp up security at sporting events. Eyewitnesses said they descried only one officer at the game.
"It makes me sad to know that kids can't go to school and… feel safe," said concerned parent Melanie Cervantes.
"I'm not happy about it. Kids should feel safe and enjoy life. I believe if there's anything that can be done, it should be done."
If you have any information, please call the Crime Stoppers Tips Hotline at (816) 474-8477.
Watch reports and interviews.
Share your thoughts.