Looking to buy a used car? There's 6 you should avoid
Stay away from these used cars.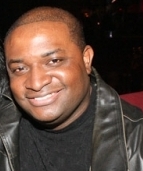 Blog King, Mass Appeal
LOS ANGELES — If you're looking to buy an automobile, here's some interesting news: GoBankingRates released a list of 6 used cars you should stay away from. The avoidable sextet are: 1) Fiat 500 because it keeps breaking down. Not to mention the clutch is crappy and repair costs are a b*tch. 2) Ford Escape because the transmission jerks and shudders. Plus, suspension requires frequent maintenance. 3) Volkswagen Eos is widely regarded as being the worst used convertible to purchase. Not to mention there's not much room if you aspire to copulate in the back seat. 4) Toyota Camry because the brakes malfunction and it drinks way too much fuel. You have to fill your tank every 30 minutes. 5) Chrysler 200 because they're constantly recalled for electrical issues and power failures. You'll fool around and get electrocuted.
And, 6) BMW, sure you can impress your friends and pretend you're a baller.
But, you're screwed if it breaks down.
"The cost on those vehicles tends to be insane," the company said.
"There's a high cost of maintenance and repair expenses that are through the roof."
If — for whatever reason, you purchase one of the aforementioned vehicles — be sure to get an extended warranty. Social media reaction was mostly informative. One commenter wrote, "Chevy should definitely be on the list." Another chimed in with, "Please stay away from CVT vehicles, and anything that has TURBO in them!" A third person added, "So avoid American and Japanese cars."
Do you agree with the list?
Should other vehicles be added?
Share your thoughts.