Black woman tells her date Cheesecake Factory sucks

Black chick slams dating partner.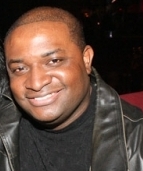 Blog King, Mass Appeal
ATLANTA — A viral TikTok video shows a high-maintenance black chick refusing to egress the car because an Indian n*gga she met online took her to "The Cheesecake Factory" on their first date, and she felt she deserved better. The crazy ordeal went down in Atlanta. In the clip (watched by roughly 3 million people), the rapacious redbone made it crystal clear she's way too prepossessing to manducate at a franchise eatery. To her, it's either five-star or bust. "I ain't getting out this car. This is the Cheesecake Factory. This is the Cheesecake Factory, y'all," she told her audience while looking into the camera. "What's the problem with that?" he replied. "Who takes someone that looks like this to a chain restaurant?" she retorted. "So you expect a man to go all out on a first date?" he countered. "I mean, you're supposed to. Look at me. When you take out a beautiful woman, and you're courting her, you're supposed to take care of her… You're supposed to protect her. Cherish her. Treat her well," she explained.
As soon as baybgirl said all that, the guy became a bumbling idiot.
The video is very painful to watch.
Social media reaction was wild. One commenter wrote, "I bet that's the last black chick he takes out on a date😂😂😂." Another chimed in with, "Not all women are like this. If men don't want to be put in the 'All Men Are Dogs' category, then please don't put us in the same box as this disgraceful woman. That kind of thinking is unfair and narrow-minded. Don't put us in a category you wouldn't put your mother in. Hopefully, you won't." A third viewer added, "If he was black, she would've called him a broke, bum-ass n*gga."
Can't lie. The plus-size narcissist looked sexy in a plunging neon frock that offered an erotic panorama of her plump embonpoint.
But she showed homeboy no respect.
When the 7-Eleven clerk arrived to pick her up, she wouldn't let him inside her apartment.
Then she made him wait an hour in his car.
Ain't that a bitch?
Give Habib credit. He politely took her home because he "didn't feel respected."
What's my take?
Most of what she said is correct. As men, we're supposed to show women a good time and, yes, we're supposed to protect them. But she should've made her dining preferences known before the date. It's not what she said, it's when she said it. That's why I usually let women pick venues so I don't end up in situations like this. Hell… if it was up to me, I'd take every popsy to Gates BBQ.
As for online dating? I don't have an opinion because I've never done it. Not knocking it. Just never tried it.
But I imagine babygirl is capable of updating her profile so that bachelors can decipher whether or not she's a good fit.
Also, when you first meet a stranger, the first date should take place at a coffeehouse.
One of my media confrères suggested I try online dating as an experiment then write a blog.
All of my friends do it, so I'll have plenty of help building a profile.
She said I should date three or four chicks then draw a juxtaposition between 'em.
It'll be good research.
We'll see. Right now, I'm happy playing Xbox and watching movies during my days off.
I'm very slothful. Not sure I have the drive to go on a bunch of dates.
I'm Pookie & Ray Ray minus the femicide.
Besides, online dating appears to be a waste of time and money.
Anyway, did Habib handle the situation appropriately?
Should he purchase a passport?
Watch the gold digger unleash a diatribe.
Share your thoughts.