Olivia: Dating apps are the worst way to meet women
Olivia says eschew dating apps.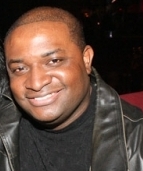 Blog King, Mass Appeal
ATLANTA — A viral video shows "Blueprint" author Olivia Alexa warning lonely bachelors to eschew dating apps because they're the worst way to meet single ladies. It's her assertion too many scaredy-cats don't have the balls to approach women. Not to mention, most dating apps are scams. "Over the years, dating apps have become the predominant way of meeting new people," Olivia said. "But once you look behind the curtain and understand how these apps truly function, you realize they're not much more than profit-motivated corporations designed to extract as much money from you as possible." Olivia makes a great point. Think about it. Every time a couple gets into a relationship via online courtship, the dating app loses two customers; which is bad for business. That's why there's a plethora of shady algorithms at work to ensure prospects are reliant on the platform (i.e., Bumble, Tinder and Hinge) for as long as possible while giving companionless individuals breadcrumb trails of hope that they'll meet their soulmate someday. It's the ultimate hustle.
N*ggas are really getting the short end of the stick. For instance, on Tinder, 80 percent of users are men. Only 20 percent are women. Yikes! The success rate is also low. That's why Pookie & Ray Ray commit femicide in lieu of breaking up. It's hard for simps to find available women. So, when it comes to dating apps, bachelors are at a huge buyer's disadvantage from the get-go.
"This is precisely the market gap these companies exploit to capitalize on male desperation and loneliness," Olivia explained.
"When online dating first became popular, a lot of guys felt like they finally had a chance to find a match. Walking up to women and starting a conversation at risk of rejection was too difficult. But sitting at home and swiping right was easy… Meanwhile, asking women out in real life or cold approaching is also dying out because of these apps. So it's a never-ending, brutal cycle."
"So if you're a man wondering why you've had such little luck in online dating, it may be time to stop fighting an uphill battle," Olivia continued. "Improve yourself in all aspects. Put yourself out there and try to meet people in real life instead of handing over the fate of your dating life to skewed digital algorithms that put you at a disadvantage from the start."
Preach Olivia, preach!
Social media reaction was priceless.
One commenter wrote, "You're better off going into the woods and getting a redneck girl and dating her because at least you know where she stands."
Another viewer added, "Only men who are incels use the internet to find a date. Losers!"
Do you agree with Olivia?
Is it time for men to stop being pussies and start approaching women the old-fashioned way?
Watch babygirl keep it 💯.
Share your thoughts.