Megan Thee Stallion got college degree at HBCU
Megan Thee Stallion graduated.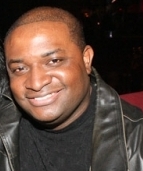 Blog King, Mass Appeal
HOUSTON — Don't let the twerking fool you. Megan Thee Stallion is no dummy. That's because the 26-year-old rapper just got her degree at Texas Southern University. And, get this: she did it for her late mother, Holly Thomas, who died from brain cancer two years ago. "I want to get my degree because I really want my mom to be proud," she said. Donning a traditional cap and gown, Megan sauntered across the stage Saturday afternoon and received her diploma amid pomp and circumstance. She also shook hands with HBCU President Dr. Lesia Crumpton-Young. The three-time Grammy Award winner now owns a Bachelor of Science Degree in health administration. Megan disseminated the incredible news to her 34 million followers on Instagram and Twitter. "WE DID IT HOTTIES," she wrote. "I want y'all to remember that you can do whatever you wanna do and be whoever you wanna be, cause look at me!"
Prior to Texas Southern, Megan took classes and Prairie View A&M and junior colleges to satisfy prerequisites. It took a few years. But she got it done. "My college experience has been a roller coaster!" she recounted. "I started at PV went to some community colleges in between and I'm ending at TSU. Don't get discouraged! You can chase your dreams and your education at the same time."
Congratulations Megan on a job well done!
Watch the ceremony.
Share your thoughts.