Company CEO terminated workers during Zoom Call
Company CEO fired 900 workers.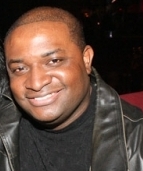 Blog King, Mass Appeal
NEW YORK — Vishal Garg, CEO of online mortgage lender Better.com, is catching hell after he fired 900 of his employees on a Zoom call just days before Christmas. He also lambasted their performance then accused them of "stealing from our customers" by being worthless. Damn, that's foul. The Zoom call has gone viral on YouTube and TikTok. "This isn't news that you're going to want to hear but ultimately it was my decision," Vishal said with an unapologetic tone. "We are laying off about 15 percent of the company. If you're on this call, you are part of the unlucky group that is being laid off. Your employment here is terminated effective immediately." Employees proceeded to cuss him out during the announcement. One worker yelled, "F*ck you dude!" Another added, "This is not real. I can't believe this. After all we did."
Vishal blamed the housing market for the mass layoff. But this ain't the first time he's handed out pink slips. "This is the second time in my career I'm doing this and I do not want to do this," he explained. "The last time I did it, I cried." To add insult to unemployment, Vishal's company just received $750 million from investors. So it wasn't necessary to fire anybody. Greedy bastard.
Watch the Zoom call.
Share your thoughts.