'Charlamagne Tha God' ruffled Kamala's feathers
Kamala went off on Charlamagne.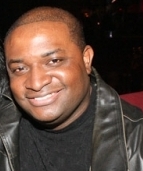 Blog King, Mass Appeal
WASHINGTON — Vice President Kamala Harris wasn't in a playful mood during her recent chinwag with Charlamagne Tha God. The 57-year-old politician excoriated the "Breakfast Club" star on national television when he insinuated President Joe Biden wasn't the "real president" of the United States. The diatribe transpired last week on Comedy Central's "Tha God's Honest Truth." Kamala was visibly pissed. "So who's the real president of this country, is it Joe Manchin or Joe Biden?" Charlamagne, 43, asked in a facetious tone. "Come on, Charlamagne," Kamala replied. "I can't tell sometimes," Charlamagne countered. "No, no, no, no. It's Joe Biden," Kamala snapped while raising her voice. "And don't start talking like a Republican about asking whether or not he's president. It's Joe Biden and I'm vice president and my name is Kamala Harris!"
In case you didn't know, Senator Joe Manchin is the pain-in-the-ass Democrat from West Virginia who's proclivity entails throwing monkey wrenches into the plans of fellow Democrats — which includes President Biden's domestic agenda. If you recall, Manchin recently hindered Biden's $2 trillion social and climate bill which was agreed upon by most Democrats.
Watch Kamala get in Charlamagne's ass.
Share your thoughts.