Blac Chyna has allegedly kidnapped a white chick
Blac Chyna kidnaps white girl.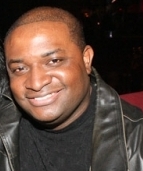 Blog King, Mass Appeal
SACRAMENTO — Police officials in Sacramento are investigating after Blac Chyna (né Angela Renée White) reportedly held a white chick hostage during a "drug-fueled" soirée. The alleged kidnapping transpired around 3 a.m. in a suite at the Sheraton Grand Sacramento Hotel. It was also captured on video. Cell phone footage shows the Caucasian damsel running out of Chyna's room where she was allegedly held captive. The distraught damsel then sprinted down the hallway sobbing and apologizing. Chyna, who was high on cocaine, had just thrown a Black Friday party. The victim's friend, 35-year-old Ron Knighton, gave an account to The Sun. "Everyone was enjoying themselves; the drinks were flowing and the energy in the suite was real good," Ron recalled. "Suddenly out of nowhere Chyna just yelled at my friend to 'shut the f**k up' or she'd beat both our asses."
"The vibe immediately changed so at that point we thought it was best to leave," Ron continued. "But when I went to walk out, she shut the door behind me and kept my friend in the room." Ron tried to explain to the victim it wasn't her fault. It's his assertion that Chyna, 33, is the one to blame. "It's not your fault," Ron told his friend. "She's high on cocaine and crazy."
Social media reaction was mixed.
One viewer wrote, "That white girl was clout chasing and is probably a junkie don't feel bad for her." 
Another added, "Blac Chyna is a pimp."
Chyna has two children: Dream Renée Kardashian, 5, and King Cairo Stevenson, 9.
Watch the disturbing video.
Share your thoughts.