WSAZ news reporter was accidentally hit by an SUV
News reporter hit live on air.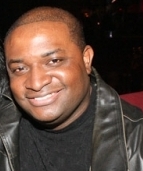 Blog King, Mass Appeal
HUNTINGTON — In television they say "news never stops" and that axiom was tested Wednesday night in Huntington, West Virginia. That's because WSAZ reporter Tori Yorgey was accidentally struck by an SUV while reporting live on the air. Ouch! Rather than seek immediate medical attention, Tori bounced to her feet and finished the broadcast like nothing happened. And, get this: She was solus minus a photographer. Somebody give that chick a raise. "Oh my God. I just got hit by a car, but I'm okay," Tori wailed as her camera toppled to the ground. "You know that's live TV for ya. It's all good! I actually got hit by a car in college, too, just like that. I am so glad I'm okay." Since many women are perilous drivers, it's certainly not a surprise Tori was hit from behind by a lady who's blind as a bat.
The driver was, however, considerate enough to pull over and apologize to which Tori replied: "Ma'am, you're so sweet." After signing off, Tori finally took her ass to the hospital where she received treatment for minor injuries. In a tweet, she thanked everyone for the cascade of support and let the public know she's on the road to recovery.
"Wow. I am flattered by the kindness and well wishes," Tori wrote.
"I am feeling fine, just a little sore! Thank you all so much."
WSAZ is an NBC affiliate.
Watch the accident.
Share your thoughts.