CDC's lab monkeys gave woman rabies & pinkeye
Woman contracts monkey disease.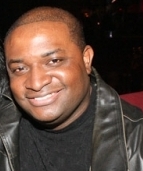 Blog King, Mass Appeal
DANVILLE, Pa. — The Centers for Disease Control (CDC) tried to transport one hundred East African monkeys to Missouri for lab testing. But those little bastards escaped during a trailer crash on a Pennsylvania highway. Michelle Fallon, a middle-aged white woman, came in close contact with the research primates despite the fact they hissed at her. At first she thought they were kittens so she started petting 'em. "They had this green cloth over, I peel it back and stick my finger in there to try and pet it," Michelle told reporters. "It pops its head up and I'm, like, 'Oh, it's a monkey.'" But, little did she know, the critters had more diseases than R. Kelly — à la the 1995 Dustin Hoffman film "Outbreak." Poor Michelle contracted rabies, herpes and conjunctivitis. Now she's experiencing cardiac problems.
"I thought, well, zoo monkeys. I didn't know these were animal test monkeys," Michelle bemoaned. "I thought they were ok, like they had their shots, they were good, they've been checked. I didn't know they could have diseases or whatever."
Moral of the story: When you see wild animals, leave 'em the f*ck alone.
Social media reaction was priceless. One viewer wrote, "You know this is how a zombie apocalypse starts." A second viewer chimed in with, "Dr. Fauci may have a Monkey Fetish. Hope he wore a rubber." A third viewer added, "Why the f*ck was she trying to pet a monkey running around on the street? 'Zoo monkeys'… Genius."
Now the million dollar question: Why are CDC officials testing African monkeys anyway?
Does it have something to do with COVID?
Watch the shocking report.
Share your thoughts.