US Senate candidate puffs marijuana in campaign ad
Senate candidate smokes blunt.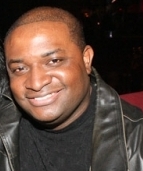 Blog King, Mass Appeal
BATON ROUGE — Gary Chambers, a negro Democrat running for U.S. Senate in Louisiana, is under fire after he released a campaign television commercial that shows him puffin' marijuana. If elected, the corpulent politician plans to legalize weed. So if you're enamored with gettin' high, Chambers should get your vote. "Every 37 seconds, someone is arrested for possession of marijuana," he said in the advertisement. "Since 2010, state and local police have arrested an estimated 7.3 million Americans for violating marijuana laws. Over half of all drug arrests, black people are four times more likely to be arrested for marijuana laws than white people. States waste 3.7 billion dollars enforcing marijuana laws every year. Most of the people police are arresting aren't dealers but rather people with small amounts of pot just like me."
Social media reaction was priceless. One viewer wrote, "Bout to move to Louisiana just so I can vote for Gary Chambers." Another added, "I don't ever vote. Literally, I don't vote for any politician. I believe they're all corrupt, and say what people want to hear. They're just looking to get into office for business opportunities. But, enough on that. I would make an exception for Gary. I would vote my metaphorical ass off for Gary."
Does Chambers have your support?
Should marijuana be legalized?
Watch campaign ad called "37 Seconds."
Share your thoughts.