Stacey Castor murder case revealed lies and deception

Stacey had everybody fooled.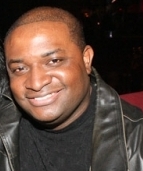 Blog King, Mass Appeal
SYRACUSE — Stacey Castor thought she was slick. The nefarious wife hoodwinked everybody into thinking her first husband died via cardiac arrest, her second spouse poisoned himself with antifreeze, and her daughter attempted suicide out of guilt. But, turns out, it was all a big lie. Stacey wasn't unfortunate. Instead, she was a cold-blooded killer who tried to frame her own daughter for murder; hence the moniker "Black Widow." In 2009, an Onondaga County jury found Stacey guilty and she was sentenced to 51 years in prison for deep-sixing her second husband — David Castor — and attempting to murder her daughter, Ashley Wallace, before forging her husband's last will and testament. In 2007, Stacey gave Ashley an alcoholic beverage laced with an admixture of crushed pills, Sprite and vodka. She's lucky to be alive. When Stacey's first husband — Michael Wallace — died from a mysterious malady in January 2000, she pocketed $55,000 from his life insurance policy and didn't shed a tear.
In 2007, forensic investigators exhumed Michael's cadaver for corroboration purposes.
But Stacey didn't face charges for his quietus.
"I hate my mother for ruining so many people's lives," Ashley told ABC news anchor David Muir after sentencing. "What gave her the right to play God with people? I never knew what hate was until now. Even though I do hate her, I still love her at the same time." Claiming she was set up, Stacey maintained her innocence until she died behind bars in June 2016. She was 48.
"I did not kill Michael Wallace, I did not kill David Castor, and I did not try to kill my daughter, period," she told Muir.
"And I will never say that I did, ever."
"Poisoned Love: The Stacey Castor Story" came out two years ago.
Hindsight's 20/20. But lookin' back, do you think Stacey's guilty?
Will you watch her biopic?
Watch Ashley and the prosecutor get in Stacey's ass.
Then watch the verdict.
Share your thoughts.