OnlyFans model has two vaginas for work 'n' play
Australian chick has 2 vaginas.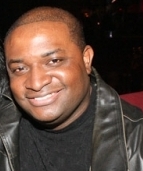 Blog King, Mass Appeal
GOLD COAST — Business or pleasure? Truly's "Born Different" shows 31-year-old Evelyn Miller elucidating the advantages of possessing two vaginas. That's not a misprint. The Australian blonde was born with a pair of coochies and, get this: She uses one for conjugal copulation and the other is reserved for tricks when she moonlights as a courtesan. Yessir. Evelyn is a wife during the day, a ho at night, and her husband is the world's No. 1 cuckold. Evelyn didn't realize she had two vulvas until her menstrual cycle kicked in at 14. She was originally diagnosed with uterus didelphys when a gynecologist descried an abnormality during an examination. "I knew something was wrong with me from a really young age [when you get your period]," Evelyn recounted. "I was using a tampon and it never worked because I had another hole." But that was then, and this is now.
Evelyn credits a popular adult entertainment website for helping her establish a pornographic métier. She makes $1,480 per week from subscriptions alone. "OnlyFans has helped me to finally embrace my condition," she said. "Creating content and having people complexly fascinated by my condition is really great. I was always curious about sex work, and sometimes other men are involved, too. It doesn't feel like cheating really. I've got one vagina for work and another for play."
Would you rather have a woman with one vagina or two?
Also, would you be ok with strange men ejaculating in the coochie adjacent to yours?
Watch Evelyn break it down.
Share your thoughts.