Side chick admits she was bamboozled cause of sex
Confessions of a side chick.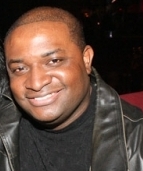 Blog King, Mass Appeal
ATLANTA — The adventures of Pookie & Ray Ray continue. A viral video shows a credulous side chick admitting she made a huge mistake by lettin' a dude smash the first night she met him and, get this: They copulated without a condom. Ewwww! Disgusting! The loquacious redbone dated the man two years. Yet, she's never been to his house and he wouldn't introduce her to family. The spurious lovebirds hooked up on Instagram. "[I was] his side bitch for almost two years and did not know," she vented. "We went on a date. After the date, we f*cked and we f*cked raw. It would be weird because every time he would spend the night, he would leave at six or seven o'clock in the morning. But he used to, you know, always… um… tell me that he just got to make his money and me being the trusting, loving female I am, I'm like, 'Okay, yeah get your money.'"
Babygirl said homeboy never answered her calls unless he was on the road. "I started to get a little speculation when I would start calling him at night and he wouldn't answer," she recounted. "Every time I would call him, he'll be in the car every single time. He was never in the house and I'm like, 'Where do you live?'" All hell broke loose when she started playing detective. "I found out that he had a baby mama," she said. "I found out that he lives with his baby mama. I found out a whole bunch of sh*t. I ended up messaging the baby mama. [She said], 'Yeah that's my man. That's my baby daddy. I sit on his face every night but you can have him.'"
Dayuuummm!
She's bustin' orgasms on dude's countenance.
Man, that's wild.
Do you feel sorry for the side chick?
Should American women choose better?
Watch babygirl tell her story.
Share your thoughts.