Olivia Alexa reveals top 6 reasons girlfriends cheat
Olivia's reasons for cheating.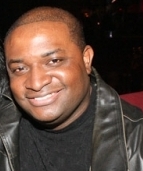 Blog King, Mass Appeal
DALLAS — A viral video shows relationship vlogger Olivia Alexa giving simps a sextet of reasons why women cheat. The prepossessing redbone didn't mince words during her elucidation. "This is the ugly truth about why good men are being cheated on," Olivia said. "It's a topic that's often ignored and swept under the rug because societal norms have conditioned and desensitized us to separate men from their emotions. But it's an extremely important issue to unpack. So here's the top 6 reasons why women cheat on good men: 1) Fear of commitment. 2) Independence and autonomy. 3) Boredom. 4) Emotional Disconnection. 5) Lack of self-esteem. 6) Unresolved issues." Social media reaction was wild. One viewer wrote, "Six Reasons: Slags, Whores Bitches, Cunts, Jezebels and Tarts.👍" Another chimed in with, "No woman on this planet will ever be satisfied. Focus on yourself." A third observer added, "Maybe that's the reason only 20 percent of women the shade of coffee get married."
Are Western relationships damaged beyond repair?
Should nooky be this complicated?
Watch Olivia break it down.
Share your thoughts.