Angry White Supremacists march around U.S. Capitol
Patriot Front invades capitol.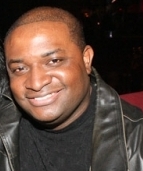 Blog King, Mass Appeal
WASHINGTON — Uh-oh! They're back… A viral video shows hundreds of white supremacists known as "Patriot Front" marching at the U.S. Capitol on Saturday, playing battle drums and carrying banners that read, "Reclaim America." And, like their Ku Klux Klan brethren, the flag-carrying right wingers donned white masks. Here's what puzzling: Patriot Front members are audacious enough to publicly express socioeconomic views on race and gender, yet they're not intrepid enough to show their countenance? That's straight craven which gives veracity to those claiming they're a bunch of federal agents. Besides, whose scared of a mask in 2023? It only makes you a target. That's why these type of men typically travel in hordes. They wouldn't go out in public by themselves lookin' like that. Secondly, what does "Reclaim America" mean? Reclaim from who?
Because it sure as heck ain't black folks.
Every time Black Wall Street is constructed, racists burn 🔥 it down. A Chinese business owner recently admitted bigoted bankers routinely redline black customers then proffer loans to Asian proprietors to start businesses in African American neighborhoods to siphon mazuma out of black communities. That means it's almost impossible for negroes to open businesses where they reside.
African Americans don't even own the NFL and NBA; billion dollar franchises that are predominantly black.
So again, reclaim America from who? The LGBT community? Hispanics perhaps? Because it certainly ain't black folks. In case you didn't know, pundits are warning people of color to watch out for white supremacist activity because there's been a 38 percent increase since COVID. We're talking 6,700 incidents. Yikes! Look, these are no doubt precarious times for American citizens.
In case you haven't heard, 60,000 pounds of explosive ammonium nitrate came up missing in a train shipment.
Did Patriot Front steal it?
Watch the protest.
Share your thoughts.
BREAKING: A large group identified as the "Patriot Front" have been matching around the US Capitol building and National Mall this afternoon.

The Patriot Front is a hate group in the United States that espouses white nationalism and neo-fascist ideologies. It originated from… pic.twitter.com/eEPfxL05y3

— Brian Krassenstein (@krassenstein) May 13, 2023