Merchant: Asians & Whites against blacks makin' cash

Asian admits blacks are redlined.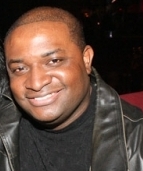 Blog King, Mass Appeal
LOS ANGELES — A viral video shows an Asian business owner admitting that her descendants and white folks work in cahoots to keep black people down. Ain't that a bitch? Give her credit. Takes big cojones to do that. The Sweet N' Sour proprietor confessed that Caucasian lenders give Asians loans to initiate businesses in black neighborhoods to siphon negro mazuma then take the profits back to Asian communities — leaving blacks destitute. "Asian Americans were redlined from opening businesses in white neighborhoods because white people didn't want Asian Americans profiting off of white people," she said. "Asian Americans are weaponized to oppress black people. Asian Americans were given loans to open businesses in black communities even though black people were not able to receive loans to open businesses in their own communities. As a result of this, black wealth is essentially paid out twice when it goes to Asian American businesses."
Damn. She's 100 percent correct. But this is hardly groundbreaking news. White supremacists have sabotaged black entrepreneurship for centuries. Half of it's jealousy. The other part is pure evil (research the Black Wall Street Massacre of 1921). That's why a wake-up call is necessary for clueless black athletes. They're worth boatloads of cash. Think about it. The NFL and NBA are billion dollar industries. Yet, despite blacks comprising 80 percent of marketable skill, we only have one negro majority owner — Michael Jordan — and many believe he's been killed and cloned.
Because the NFL and NBA are wildly affluent, and because blacks make up 12 percent of the U.S. population, conventional wisdom suggests — if we seized proprietorship — every African American would be a millionaire. It's basic math. That said, racist politicians and bigoted bankers have gone out their way to keep blacks penurious since Lucifer hoodwinked Adam & Eve into manducating that damn apple.🍎
Black oppression ain't a secret. Nobody's hiding anything. Simply read a history book or search Google and you'll descry ample despotism. The Asian woman in the video, and many alike, are finally coming clean about how blacks are discriminated against because they realize society's cessation is growing near. Banks are closing. Restaurants are shutting down. Businesses are bankrupt, and we're damn near cashless as a global civilization.
It's over.
It's a wrap.
The world as we know it is toast.
There's guilt aplenty and, if you're a person of color, you should relish the moment.
Why?
Because Matthew 20:16 says, "So the last shall be first, and the first last: for many be called, but few chosen."
Hang in there folks.
The bible doesn't lie.
Every dog has its day.
Ours is comin.'
Watch Ms. Asia confess some pecuniary wrongdoing.
Share your thoughts.