Muslim beauty excoriates 'disobedient' U.S. women
Muslim hottie rips U.S. women.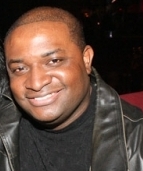 Blog King, Mass Appeal
MECCA, Saudi Arabia — "He who finds a wife finds a good thing." A viral video shows a prepossessing Muslim chick mortifying Western women for failing to gratify their men. She also approbated the Passport Bros' decision to travel overseas to find wives. Donning a white hijab coupled with impeccable cosmetics, the Islamic beauty elucidated the significance of being acquiescent. It's her assertion American popsies lack conjugal value. "My husband is my boss," she said. "My husband is number one. If my husband tells me 'hey sit down,' I'll sit down. If he tells me 'you can't go out with your friends today,' I'm not gonna go out with my friends. If he says 'hey go wash this dish for me,' I'm gonna go wash the dish for him. I chose this man to be the king of my life and yes, I agree with everything he says and I do everything he says. And I do that because I chose this man. I put him in this position of my life and this is how I honor and take care of and love the man in my life."
So I tell women out there [if] you want a man in your life, if you wanna be happy, figure out what you would do when you are happy. 'Cause I am happy," she continued. "My husband does so many great things for me… I obey him. I respect him and I let him be the man that he is." Social media reaction was Icy Hot. One commenter wrote, "Man doesn't need a slave, he needs a true woman." Another chimed in with, "He must be one heck of a man to deserve the love of this woman who chose him."
A third viewer added, "If I'm gonna treat him like a king, then I'll be the queen — not his servant."
Do you agree with the Mideastern princess?
Are American women capable of being submissive?
Watch the clip.
Share your thoughts.