Mother saves 5-year-old daughter from a raccoon
Mom stops raccoon attack.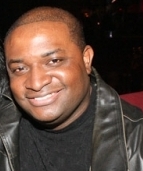 Blog King, Mass Appeal
ASHFORD — Look! Up in the sky! It's a bird! It's a plane. It's… Super Mom? A viral video shows a 5-year-old girl being ambushed by a zombie raccoon. The attack took place on the porch of a residence in Ashford, Connecticut. The little girl was waiting for the school bus. Home surveillance footage shows the rabid mammal masticating the child's leg as she wailed in agony. When the mother, Logan Kelsey MacNamara, heard her daughter screaming — she grabbed the raccoon, waited 'til other kids left the area, then threw it across the lawn. It's one of the most heroic efforts you'll ever see. Social media reaction was wild. One commenter wrote, "Find that lady and give her the 'Mother of the Year' award!" Another chimed in with, "This is so sweet, that mother is a hero. Especially because she saved those other kids from the same situation. This is literally an example of 'not all heroes wear capes.'" A third viewer added, "A mother's worst fear is hearing that kind of scream. That's the kind of scream you hear and you suddenly have super powers."
Still no word on if the kid contracted rabies.
Watch the disturbing video.
Share your thoughts.