Irwin Redlener claims USA unprepared for nuclear war

Redlener said America ain't ready.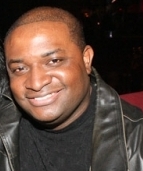 Blog King, Mass Appeal
NEW YORK — Do you know where your local bomb shelter is? I hope so. Because Dr. Irwin Redlener, public health expert at Columbia University, raised eyebrows the other day when he said the following six U.S. cities would be most targeted for a nuclear attack: New York, Chicago, Houston, Los Angeles, Washington, D.C. and San Francisco. To compound matters, none of 'em are ready. All six suffer from a paucity of emergency response units and they no longer have designated fallout shelters to protect people from radiation poisoning. Residents would be sitting ducks. "There isn't a single jurisdiction in America that has anything approaching an adequate plan to deal with a nuclear attack," Redlener said. So why the aforementioned sextet? Because they're the largest cities and, most importantly, they're the epicenter of critical infrastructure (like energy plants, financial hubs, government facilities and wireless transmission systems) that are essential to national security.
Social media reaction was skeptical.
One commenter wrote, "Only rich people and politicians have a hole to climb in. But for the rest of us, it's every man for himself." Another chimed in with, "This list is incorrect. First targets would be the nuclear arsenal silos in North Dakota and Montana." A third person added, "They aren't going to target a city because of how big it is. Oil and gas manufacturing cities are the targets."
Russia President Vladimir Putin and North Korea Supreme Leader Kim Jong Un have threatened to bomb the United States.
Is it time to build more bomb shelters?
Have you bought enough canned goods?
Share your thoughts.