Olivia Alexa: 10 things men should never say to women

Olivia Alexa gives more tips.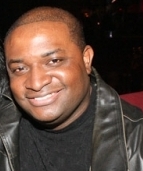 Blog King, Mass Appeal
DALLAS — A viral video shows relationship vlogger Olivia Alexa elucidating 10 things men should never, ever say to women. In other words, keep your lips sealed while sauntering on eggshells. The prepossessing redbone listed the following: 1) "You're too emotional." 2) "Calm down." 3) "Did you gain weight?" 4) "You're overreacting." 5) "Are you on your period?" 6) "You're too old for that?" 7) "Well, my ex used to…" 8) "You should be more feminine." 9) "How many men have you slept with?" And, 10) "You know better than that." Olivia also said women are naturally emotional creatures. So telling a woman she's too emotional is like telling her feelings don't matter and she's "not smart enough" to think rationally. Social media reaction was wild. One commenter wrote, "We can't say sh*t to them while they can say any and everything to us. I'm good. I'll stay single."
Another chimed in with, "Here's the perfect solution: Don't date, don't cohabitate, don't get married. That's the only way to avoid women's shenanigans and have peace." A third viewer added, "How many men she has slept with is very important to know, unless you don't mind getting AIDS, Herpes, or some other STD with no cure," to which another person replied, "Fellas, get your passport!" 
Are you cool with Olivia's list?
Have American women lost their damn mind?
Watch the 2 minute clip.
Share your thoughts.