Scientists say Gulf Stream collapse will end the world
Gulf Stream remains in peril.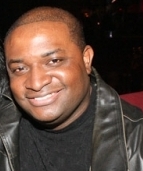 Blog King, Mass Appeal
WASHINGTON — If you have long-term goals, yours truly has bad news! The world will reach its cessation by 2025 or 2026, this according to a scientific study that predicts the Atlantic Meridional Overturning Circulation (AMOC) will collapse around that time — causing catastrophic climate change. That gives us two years to prepare to meet our maker. In case you didn't know, AMOC brings warmth from the tropics to Europe. Without it, the entire continent would suffer ice-cold winters 24/7. In addition to plummeting temperatures, rain patterns would migrate south — starving regions like the UK of freshwater necessary for drinking and agriculture. AMOC also melts ice in the northern hemisphere (mainly the Greenland Ice Sheet), and cold temperatures are pushed to the tropics where it's hot as hell. Without AMOC, the tropics would stay ablaze 24/7 — wiping out our avocados, coconuts, grapefruit, bananas, guavas and pineapples.
Social media reaction was Icy Hot. One commenter wrote, "The AMOC may weaken or even collapse, but the gulf stream is caused by the earth's rotation. So unless the earth stops spinning, the gulf stream will be ok. That being said, the AMOC weakening could cause a lot of havoc." Another person added, "More nonsense and scare mongering." Keep in mind, President Joe Biden and Microsoft's Bill Gates are in the process of blocking sunlight for climate control purposes. If they succeed, there will be a famine no doubt.
We'll become a bunch of ravenous, cannibalistic m*thafuckas — like zombies.
Y'all better stock up on sustenance just in case.
Dementia Joe and Bill "Gates of Hell" are playin' God.
That said, is it time to stop burning fossil fuels?
Watch the disturbing reports.
Share your thoughts.