China is limiting cell phone availability for minors only
China limiting cell phone use.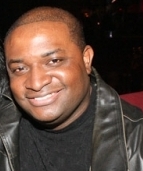 Blog King, Mass Appeal
BEIJING, China — If you're an exasperated parent who's sick and tired of your kids spending all damn day staring at their cell phones, help is on the way. That's because China is limiting mobile and internet use to 2 hours per day for children 18 and under, and there's no service at night. Yessir, it's called "minor mode" and it's designed to restrict screen time while safeguarding the mental health of our crazy-ass kids. Government officials also believe "minor mode" will detox Internet addiction by curtailing youth vulnerability to "undesirable information." Mom and dad, needless to say, are happy as hell. "I think it's good. On one hand, it can protect their vision as many young kids cannot stop themselves while watching something they like," said a concerned mother of two in eastern China's Zhejiang province. "On the other hand, it's easier for us parents to control our kids screen time. Most importantly, the content under the minor mode is more positive and healthy."
Social media reaction was pro-parent. One commenter wrote, "As long as the limits are reasonable and China encourages more person-to-person interactions, this will work." Another chimed in with, "We need this sh*t in America!" A third person added, "Good Move. Children shouldn't be glued to a screen 24/7. Back in the '90s, we played games OFFLINE on the playground." 
Studies show the encephalon can be impacted by screen overexposure at an early age — causing ADHD and all kinds of psychological bullsh*t.
Do you support this type of regulatory crackdown?
Are you guilty of letting your kids play on mobile devices all day?
Watch the disturbing report.
Share your thoughts.