Maui wildfires considered Hawaii's greatest disaster
Maui death toll exceeds 100.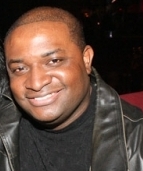 Blog King, Mass Appeal
MAUI — The death toll from the Maui inferno has exceeded 100, making it the deadliest wildfire in U.S. history — surpassing the California Camp Fire of 2018, which killed 85. Not to mention hundreds of residents are still missing. Maui Police Chief John Pelletier has officers using cadaver dogs to comb through the ashes of homes and businesses. Only a handful of victims have been identified because their corpses are unrecognizable. Hawaii Governor Josh Green is imploring family members to proffer DNA samples. "We're asking all of our loved friends and family in the area who have any concern to go get swabbed at the family support center," Green said. "So that we can match people genetically." It's gonna take a long time to get things close to normal. Green estimated $6 billion in damages, saying it's the largest natural hazard in Hawaii history.
"This is the largest natural disaster we've ever experienced," Green said. "It's going to also be a natural disaster that's going to take an incredible amount of time to recover from. This is much like you see in a war zone or what we saw with 9/11." While on vacation, President Joe Biden was asked about the mounting death toll in the catastrophic wildfire to which he retorted, "No comment."
Quondam President Donald Trump called Biden's response "disgraceful."
Hawaii state official M. Kaleo Manuel, a good friend of quondam President Barack Obama, refused to give Maui residents water to combat the inferno. Yep, he let mothaf*ckas get burnt up. His reason? He's an environmentalist and that water should be used in certain situations. Ain't that a bitch? Manuel is the deputy director of Hawaii's Department of Land and Natural Resources (DLNR).
But he's since been demoted.
There's also scuttlebutt government officials and wealthy elites set the city ablaze with a directed-energy weapon (space laser beam) to effectuate eminent domain for artificial intelligence purposes. One resident said "it was like a bomb went off" when the laser touched ground. Oprah Winfrey, who recently purchased 870 acres of land in Maui, is already drafting redevelopment plans.
Government officials claim downed power lines caused the fires.
Do you believe 'em?
Was this a land grab?
Watch disturbing footage.
Share your thoughts.