Bride humiliates her groom, saying she won't 'obey' him

Bride humiliates her groom.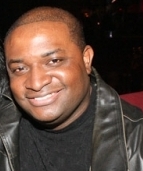 Blog King, Mass Appeal
ATLANTA — A viral TikTok video shows a bride humiliating her groom during their wedding ceremony because she refused to say she would "obey" him as part of their conjugal vows. Yep, babygirl cherry-picked excerpts from the bible that benefit her most. When the pastor asked her if she will love, cherish and obey the simp, the contumacious damsel wouldn't commit to the latter. "We didn't talk about that one in counseling," she told the minister as the audience erupted in laughter. "We did talk about that in counseling," he replied. Then the bishop asked her if he should repeat the question or keep going. "I think we can keep going," she retorted. Babygirl also hesitated when asked if she'd stay with homeboy through "poorer" times. Lord have mercy. Social media reaction was venomous. One commenter wrote, "She needs to stay by herself. She will not obey and respect him. He needs to flee from her and get the woman he deserves."
Another chimed in with, "Dude is a simp and he's getting what he deserves. Holy matrimony? A man of God would never take a woman like that to the altar. She made a mockery of the bible." A third viewer added, "Modern women need a new set of vows that go like this: I will stay if you're healthy but leave when you're sick. You must forgive my past 304 ways and overlook my cheating when things get rocky. I'll stay if you're rich but leave when you're poor. I won't sign a prenuptial agreement and DNA tests ain't allowed."
What's my take?
I would've told her to get her ass in the kitchen and cook, plus I require sex two or three times a day or no marriage.
Should the groom purchase a passport and find his wife overseas?
Are Western women good for dating only?
Watch the embarrassing ceremony.
Share your thoughts.