Black woman claims she prefers Pookie & Ray Ray

Black chick hates nice guys.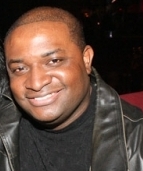 Blog King, Mass Appeal
ATLANTA — A viral TikTok video shows an exasperated black chick saying she prefers dating Pookie & Ray Ray because nice guys are "boring as hell." The loquacious damsel disseminated the clip after going out on a bad date with a lame, corny dude she met online. "He really seemed like a good catch, like a genuinely good guy," said the 32-year-old. "He was like 6'3″, no kids, a lawyer, decent looking. He scheduled a date. Sent me an Uber. We get to the date… He was so boring. He was boring as hell. Literally, I would ask him questions and he would keep saying, 'I don't know. I don't know.' How you a grown ass man and don't know? And sometimes I would not say anything just to see if he would talk and he wouldn't. It would be dead, awkward silence." Babygirl captioned the video with: "I now understand why sometimes the good guy doesn't get picked! A lot of y'all are boring Af! You got to give me some conversation chile!"
Social media reaction was fierce. One commenter wrote, "She has the vocabulary and thought process of a 4th grader. It's no wonder he was quiet and she found him boring. He probably inadvertently went into dad-mode like he was talking to a child." Another chimed in with, "Nothing excites a girl like the thrill of gang activity, spreading STDs, and fist fights with her man. If she likes it, who are we to judge." A third viewer added, "That ratchet ho is a Pookie & Ray-Ray magnet. So of course she's gonna be bored by a good dude."
Last time I checked, men are supposed to be providers and protectors.
If women want a comedian, visit the Improv.
That said, should men be required to entertain these chicks?
Would nice guys be better off purchasing a passport and traveling overseas for vulva?
Watch the clip.
Share your thoughts.