Shaft: Richard Roundtree deceased due to 'cancer'

Shaft actor dead at age 81.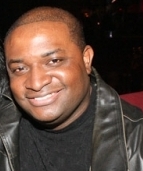 Blog King, Mass Appeal
LOS ANGELES — "🎵Who is the man that would risk his neck for his brother man? (Shaft) Ya damn right.🎵" Richard Roundtree, who starred as private detective John Shaft in several blaxploitation films, has migrated to that big movie studio in the sky. The negro thespian kicked the bucket on Monday amid complications from pancreatic cancer. He was 81. Not bad. I'd take it. Richard was encircled by family when he passed away peacefully in his Los Angeles home. Social media reaction was melancholic. One commenter wrote, "God bless his soul. Just a wonderful human being❤❤." Another chimed in with, "Richard was a great actor and there will NEVER be a better Shaft than him. RIP." A third person added, "Awwww. He was a bad motha… Shut yo mouth!" Samuel L. Jackson, who played "Shaft" in Tim Story's 2019 film, tweeted his condolences. "The passing of Richard Roundtree is a real blow," Sam wrote. "Loved being around him, learning, working, laughing & feeling blessed to have an idol live up to who I expected him to be! Thanks for making us feel REAL GOOD about ourselves! Rest in power!"
Richard's manager, Patrick McMinn, echoed a homogeneous sentiment. "Richard's work and career served as a turning point for African American leading men," he said. "The impact he had on the industry cannot be overstated." Richard's film credits include the first "Shaft" movie in 1971, "Shaft's Big Score" in 1972, and "Shaft in Africa" in 1973. He also had his own "Shaft" television series.
Richard, rest in peace.
You're gone but not forgotten.