Three's Company: Suzanne Somers dead from 'cancer'
Suzanne Somers dead at 76.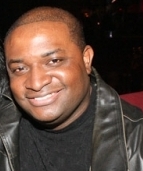 Blog King, Mass Appeal
PALM SPRINGS — 🎶"Come and knock on our door… We've been waiting for you… Where the kisses are hers and hers and his, Three's Company too."🎶 Actress Suzanne Somers, the prepossessing blonde who played Chrissy Snow on the hit 70s sitcom "Three's Company," has migrated to that big television studio in the sky. Suzanne kicked the bucket on Sunday amid complications from breast cancer. She was 76. "Suzanne Somers passed away peacefully at home in the early morning hours of October 15th," her representative said in a statement. "She survived an aggressive form of breast cancer for over 23 years." Suzanne's brunette co-star, Joyce DeWitt (who played Janet Wood), said she's confident her good friend has made it to heaven. "I'm sure Suzanne was greeted by angels into the loving wisdom waiting for all of us on the other side," Joyce told People Magazine.
"I hope that will assist her family's hearts in healing as they travel through this difficult time."
Encircled by relatives, Suzanne died one day before her 77th birthday. Family members are still gonna throw her a party. "They will celebrate her extraordinary life, and want to thank her millions of fans and followers who loved her dearly," her publicist said. Chrissy was hotter than fish grease back in the day. She was ditzy as f*ck. But everybody wanted to smash. She's the reason dudes watched "Three's Company." Janet was sexy too. That n*gga Jack Tripper had a built-in Ménage à trois in that little ass apartment.
Lucky bastard.
John Ritter, who played Jack, earned $150,000 per episode.
Suzanne and Joyce were paid a measly $30,000.
Suzanne called the discrepancy "humiliating."
She was fired in 1980 over a pay equity dispute.
Share your thoughts.