'Empire' thespian Jussie Smollett is found guilty

Jussie Smollett lied his ass off.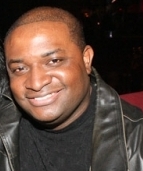 Blog King, Mass Appeal
CHICAGO — Gay thespian Jussie Smollett was found guilty Thursday of lying to the damn police. A Cook County jury of six men and a sextet of women gave the verdict after nine hours of deliberation. The "Empire" star was charged with six felony counts of disorderly conduct but was inexplicably convicted of five. If you recall, in January 2019, Jussie told Chicago police officers Muhammad Baig and Kimberly Murray he was ambushed by Nigerian brothers Abimbola (Bola) Osundairo and Olabinjo Osundairo outside a Subway deli around 2 a.m. in frigid weather conditions. Turns out, Jussie remunerated the siblings to stage a hate crime then falsely accused Donald Trump's MAGA supporters. It's arguably the greatest hoax in Hollywood history. Jussie also had a sexual relationship with Abimbola. The only footlong he got that night was Abimbola's penis.
Prosecutor Dan Webb applauded the ruling. "Mr. Smollett would not have lost this case as he did today unless the jury found that he lied to them," he told reporters at a news conference. "The fact that he came up with a completely ridiculous story to explain his misconduct did not apparently have an impact on the jury's verdict."
Jussie's attorney, Nenye Uche, called the verdict bullsh*t before vowing to appeal. "It's pretty disappointing, what happened," he bemoaned. "But we remain confident that we're gonna come back and he's going to be vindicated."
Do you agree with the verdict?
Does Jussie deserve a lengthy stay in prison?
If he ends up behind bars, will he drop the soap on purpose?
Share your thoughts.