Fallon, Ariana & Megan released vaccine video
Vaccine video sparks controversy.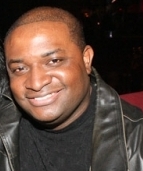 Blog King, Mass Appeal
NEW YORK — Jimmy Fallon, Ariana Grande and Megan Thee Stallion released a controversial music video called "Masked Christmas" which was concocted to coax everyone into taking the COVID vaccine booster shot during the holiday season. "It was a masked Christmas, we stayed in the house," Fallon sings. "We covered our nose and covered our mouth. But it's Christmas time. We'll be in line for a booster." Megan, who's dressed as a nurse with syringe fingernails, chimed in with, "This Christmas, I'ma make it count. No more quarantine on the couch. This year, hang that mistletoe. I'ma kiss everybody that I know." Social media reaction was fierce. One viewer wrote, "So sad !! Let's get a booster since the first 2 shots don't work. I had Covid already and a recent blood test shows I still have high antibodies… do I need a booster Dr. Jimmy? Where is the adverse effects warning on this video?" Another viewer added, "Fear Mongering Propaganda!!!! 🇺🇸SAVE AMERICA🇺🇸" 
Did Fallon & Co. go too far?
Are you ready to get the booster?
Watch the video.
Share your thoughts.