Elon Musk believes Tesla humanoids will take over
Elon Musk explains Tesla bots.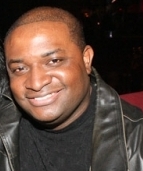 Blog King, Mass Appeal
HAWTHORNE, Calif — If you're sick and tired of being solus, amity is on the way. That's because SpaceX honcho Elon Musk announced his precious Tesla Bots will now serve as both your sex odalisque and employee. Yep, it'll jerk your phallus and give you head between staff meetings. The 50-year-old billionaire revealed terrifying news on Lex Fridman's podcast. "It could develop a personality over time that is unique," Elon explained. "It's not like all robots are the same. That personality could evolve to match the owner, or whatever you want to call it." I'ma call it my ho. The Tesla robot — nicknamed Optimus — resembles a human, stands 5-feet-8-inches tall and weighs a Beyoncé-esque 125 pounds. The android can perform a plethora of "boring or dangerous tasks" that slothful humans simply don't want to do. The robot can also carry up to 50 pounds and it can be "the perfect buddy" for friendless dweebs.
Optimus doesn't have a face. Instead, it has a screen in place of its countenance and its bodily movements and cognitive abilities are controlled via artificial intelligence. If you recall, Elon predicted androids will be superior to Homo sapiens at everything by 2030. So, as humans, we only have a few years of dominance left. Optimus should be available for purchase sometime in 2022.
Do you plan to buy one?
Will Optimus replace humans in the workplace and bedroom?
Listen to the podcast and/or watch Elon break it down.
Share your thoughts.