South Park released funny parody of Will Smith's slap
South Park spoofs Will.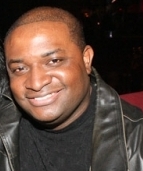 Blog King, Mass Appeal
HOLLYWOOD — Man, when it rains it pours. A viral South Park cartoon shows rapper/thespian Will Smith slapping the sh*t out of comedian Chris Rock after he poked fun at Jada Pinkett Smith's depilated scalp at the Academy Awards. "Jada, I love you. G.I. Jane 2, can't wait to see it," Chris joked. Will chortled initially. But when he descried R&B singer August Alsina masticating Jada's coochie, a belligerent Will sauntered on stage to kick some ass. "Wow! Will Smith just smacked the sh*t out of me," said a shell-shocked Chris. "Keep my wife's name out your f*cking mouth!" Will retorted. The video's cessation includes August and Jada canoodling on the front row, making a fool out of Will in the process. Social media reaction was comical. One viewer wrote, "August was down under, while the puppet was saving her honor."
Another fan chimed in with, "Why did they make Jada's head so shiny?" A third observer added, "If I was Chris I would have fought his ass right there!" If you recall, Jada (who suffers from alopecia) enjoyed nights of pornographic copulation with August behind Will's back then disseminated risqué details of their entanglement to the entire f*ckin' world.
Will has been suicidal ever since.
Watch the hilarious animation.
Share your thoughts.