Love Don't Judge: Trans boyfriend had baby boy
Gay lovers had a baby.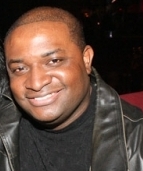 Blog King, Mass Appeal
ORLANDO — In this week's episode of Truly's "Love Don't Judge," homosexual lovers Matthew and Nuve are catching hell after they gave parturition to a bouncy baby boy. Matthew, 25, was born a girl but identifies as a "Seahorse Dad." Nuve, 25, is a n*gga who's full-blown Liberace gay. "I'm Matthew. I'm a transgender man," Matthew said. "I'm Nuve and we're baby daddies," Nuve added. The LGBT lovebirds hooked up on Tinder two years ago in Orlando, Florida. Eight months into their dalliance, Nuve made Matthew gravid. Now they're proud parents of little Lotus. Social media reaction was vicious. One viewer wrote, "They're a heterosexual couple with psychological problems… seek help." Another chimed in with, "Men don't give birth. I understand that's what they identify as, but biological men are not able to give birth." A third observer added, "Disgusting! The devil is a LIAR!" Nuve's family members are equally pissed. They're very religious and don't believe in that gay sh*t. "I had to keep saying, you guys know this is not my friend, right?" Nuve said in defense of his inamorato. "I made a whole baby with this person."
Matthew knew she was a boy in the 4th grade.
Do you support their relationship?
Are they cuckoo for Cocoa Puffs?
Watch them elucidate their accouchement.
Share your thoughts.