Black dude evicts wife & daughter after DNA test

Husband evicts wife & kid.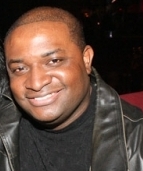 Blog King, Mass Appeal
ATLANTA — A viral video shows an indignant black dude throwing his wife and 3-year-old daughter out in the street after a paternity test revealed he is NOT the father. Yep, he evicted their asses with zero contrition. Cell phone footage shows the adulterous damsel unwrapping a gift her hubby proffered only to discover it's a medical exam satiated with DNA results. "Why did you cheat on me?" he asked during the perusal. "You and your daughter have until the end of the month to get out of my house." Dayuuummm! Social media reaction was unforgiving. One viewer wrote, "Where's Maury when you need him?" Another chimed in with, "Never love a child that is not yours. If the woman is unfaithful, let her and her illegitimate offspring be on their own." A third observer added, "I would've threw her out too… cheating ass. She would also pay me back child support with interest."
Did the husband do the right thing?
Should he forgive and forget?
Watch the sad video above.
Share your thoughts.